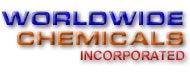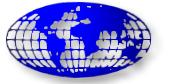 Maintenance Chemicals and Lubricants
Adhesive Remover

All In One

Aluminum Brightener

Anti-Rust Rinse Concentrate

Blue Blast

Citra-Blend

Citrus Solv

Con-Seal

Cosmo-Kleen

Enviro Clean

Enviro Solv Hi Flash

Epoxy Patch

Fleet Wash

Hydraulic Oil

Ice-Melt

Low V.P. Solvent

Multi-Clean

Odorless Solvent

Powdered Concrete Cleaner

Protective WD

Safe-Solv

Steam Cleaner #1

Synthesized Red Grease

Ultrasonic Cleaner
Worldwide Chemicals was incorporated in 1980 to supply the industrial market with quality maintenance products. The product listing on this website is just a partial listing of our entire product line. Please call toll-free at 800 762-5224 for more information.
Worldwide Chemicals Inc.
PO Box 580
Mahwah, NJ 07430
800 762-5224 / Fax 201 934-8874
sales@worldwidechem.com

© 2000-2021 Worldwide Chemicals Inc. All rights reserved.